Business Coach & Employee Engagement Advisor Sandy Merritt
Sandy has had a long and varied career, spanning a number of roles and industries. Positions as a project manager and business analyst, recruiter, and human resources director all contributed to her ability to run two businesses of her own.
After recent positions in healthcare administration companies, Sandy has again turned her attention to the world of entrepreneurs. She understands that being a business owner can be the most rewarding and most stressful choice for the business owners and their families. Joining ActionCOACH Bluegrass brings together her knowledge of business, and her passion for helping people succeed. Her analytical skills are balanced by her people skills. In addition to being a business coach, she is also a Certified DISC Communication Styles Practitioner.
Sandy grew up in the Cleveland area, and has preferred the milder winters of Louisville for the past 30 years. She has two amazing children and gets to spoil four grandchildren. She is a regular volunteer and supporter of the Cystic Fibrosis Foundation and the Louisville Skating Academy. Her latest and most challenging hobby is aerial fitness.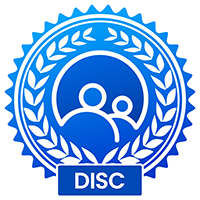 Sandy Merritt is a certified DISC Practitioner.
After just six months with an ActionCOACH, our sales revenue has increased by 20%. It continues to increase on average 20% per year.
Get Your Free Coaching Session Today
Share your story with us during your Free 30-minute Strategy Session, or a full 90-minute business diagnostic. Discover you are not alone. Our actionable, systematic solutions will lead business leaders out of chaos and stagnation. We respect your privacy. Your information will not be shared or sold.